Resilient digital asset AML Intelligence
The Cortex suite: AML and more..
Why Cortex?

With the increasing adoption of digital finance and cryptocurrencies, comes an increased pressure from regulators to ensure compliance of all transactions.
Beyond compliance, financial players need to reduce risk and increase transparency in their books at an accelerated pace, in order to stay relevant when operating in this market.
Several AML providers is a must, to avoid operational risk, high maintenance cost, regulatory "Lack of Care" for not doing the check on all the available relevant sources of information.
What is Cortex?

Cortex provides you with the most comprehensive AML check you can find in the market.
Aggregating the intelligence of all leading AML providers in one solution, Cortex does the leg work, to ensure compliance and clarity with the press of one button.
Cortex Universal AML means peace of mind, safety, transparency and speed for your operations.
Get the full picture: All AML Providers under one roof.
Cortex intuitive and easy to use solution provides you with an interface that integrates all leading AML providers available in the market."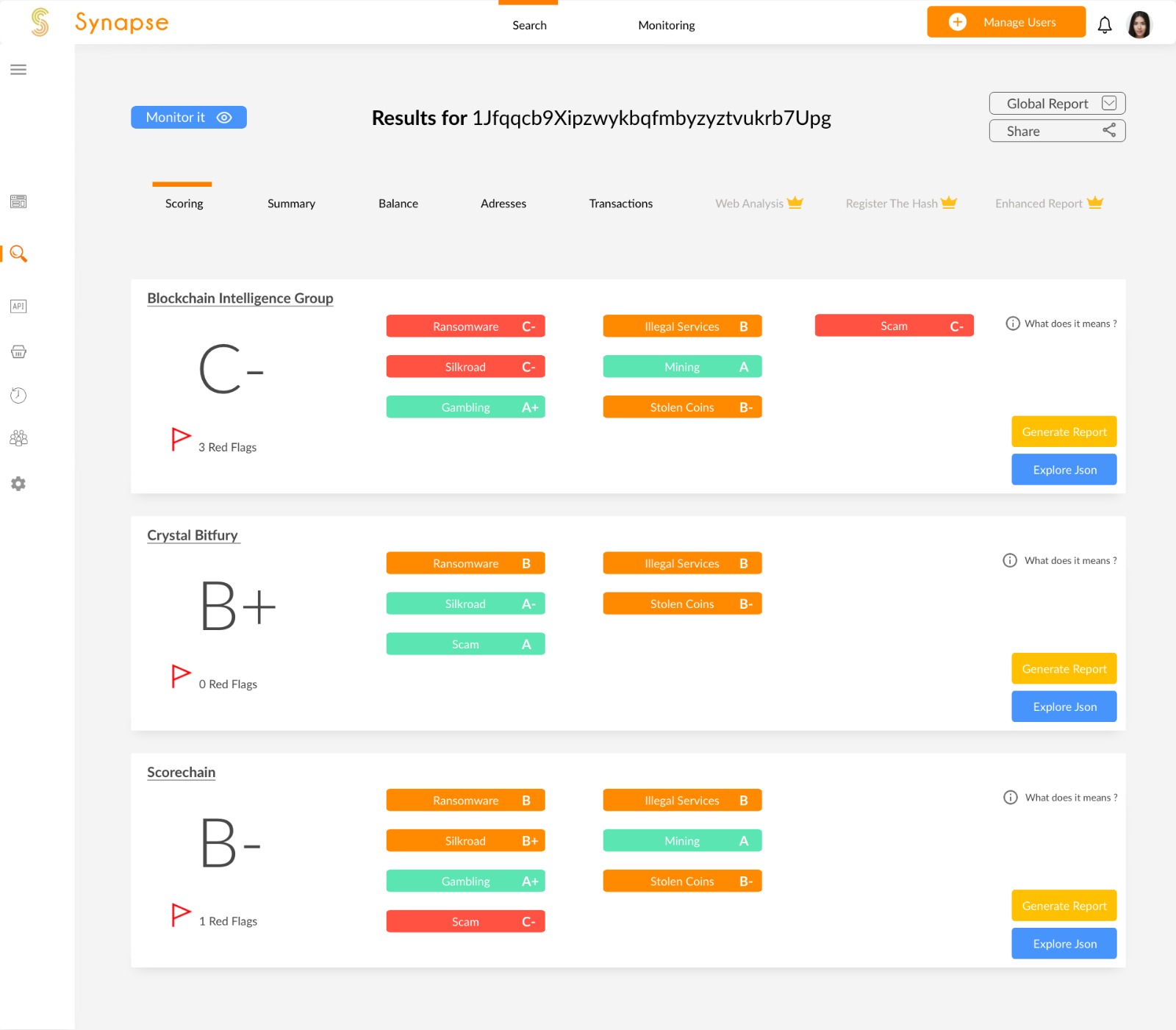 Standardized compliance suite for crypto-currencies AML check
Better and broader intelligence to manage your business.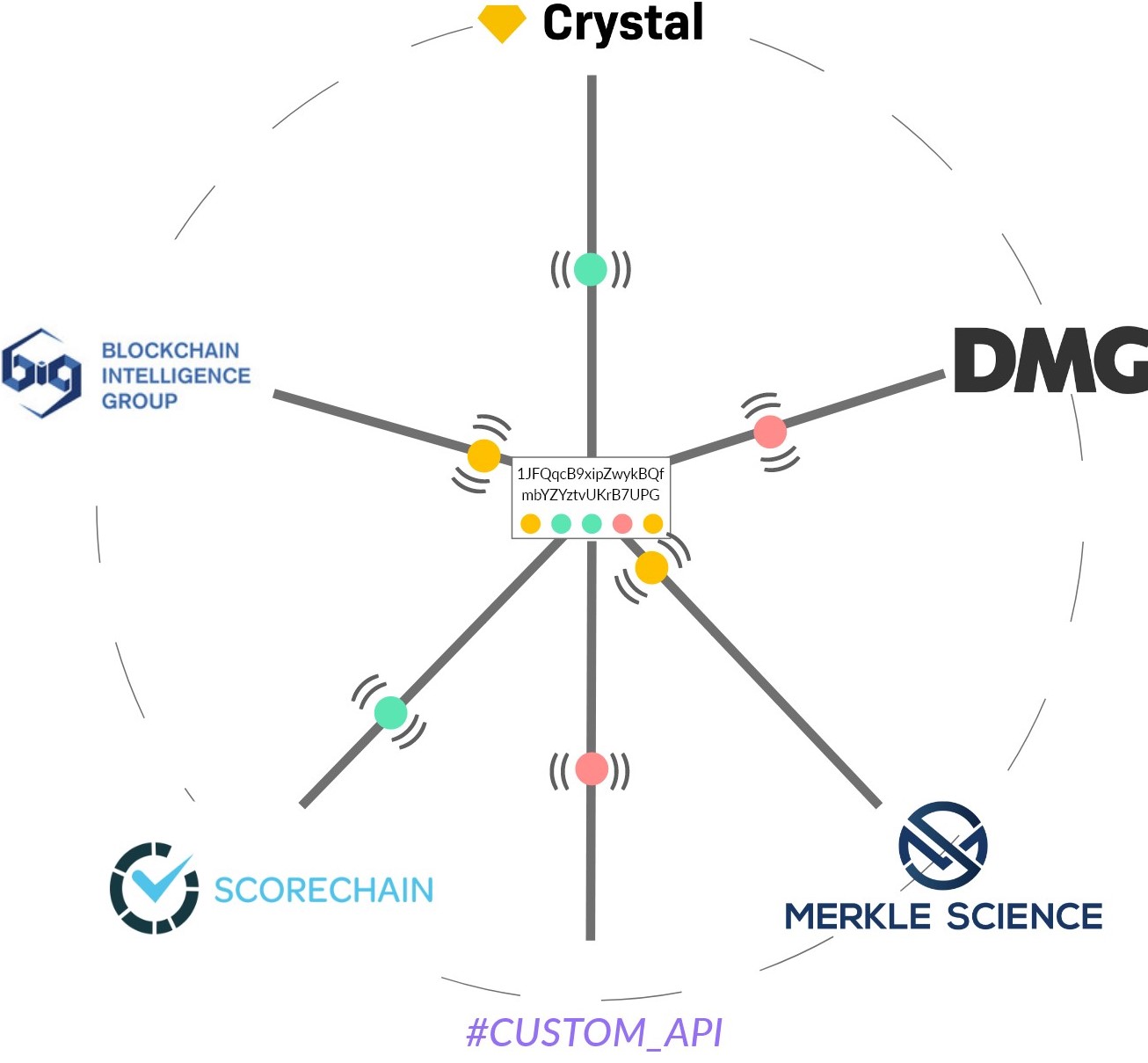 Make sure you are taking the right decision for each client by comparing results from multiple providers.
You still have the responsibility to take the right decision, but providing multiple results, Cortex provides you with better and broader intelligence to manage your business.
We also integrate new providers constantly in order to let you have access to as much relevant information possible.
Cortex never lets you down
Have you ever thought what will happen to your business if for any reason your AML provider shuts down?
We eliminate the risk of a single point of failure.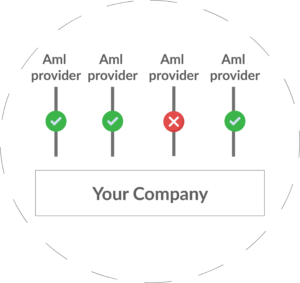 Get the latest compliance news from around the world.
Easily monitor accounts and follow-up your onboarding. The team at Cortex is permanently crawling the web for the latest and greatest.
We do it, to continue developing our products and stay ahead of the curve, but we decided to create an API, so our clients could benefit from these learnings."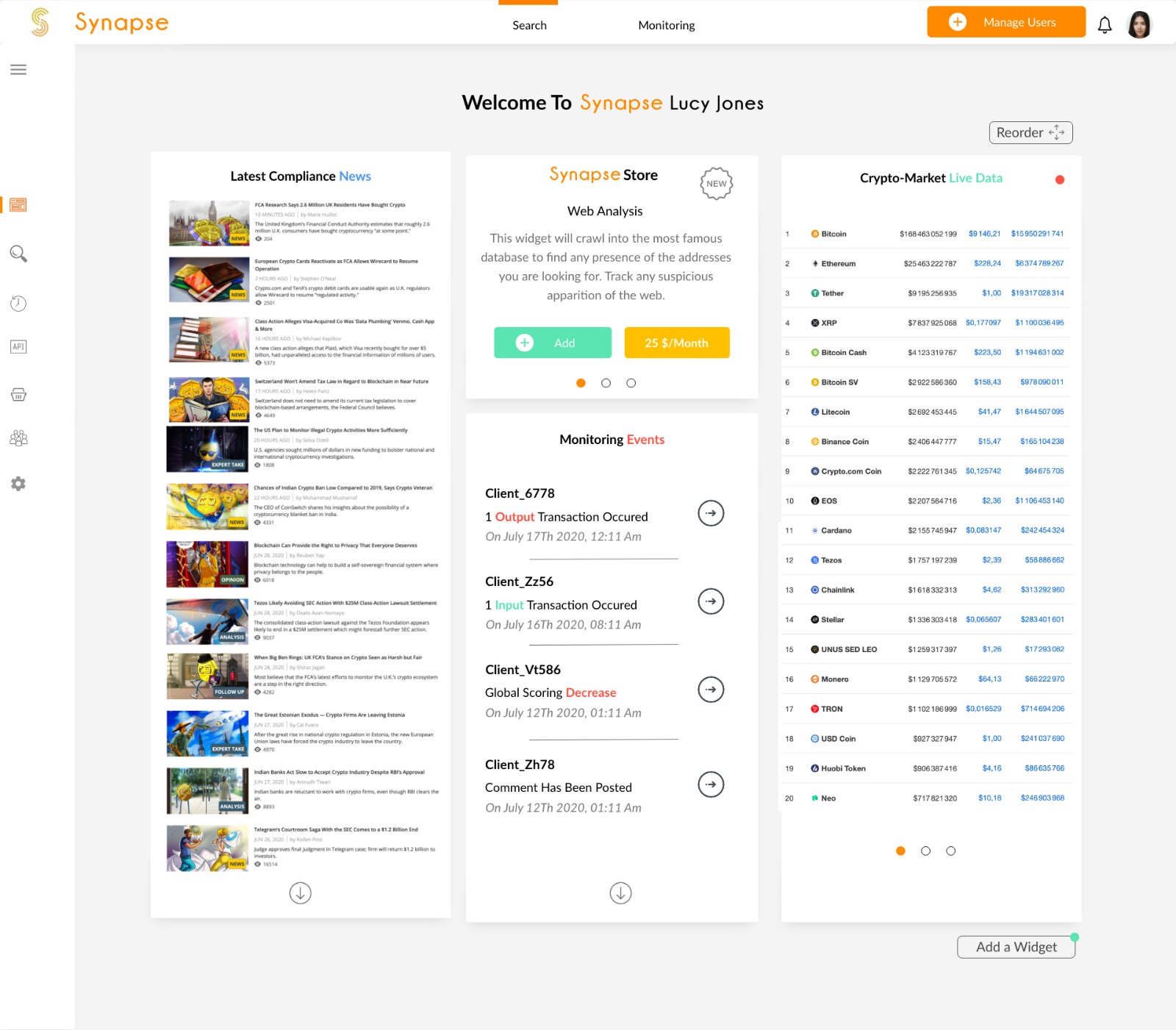 Stay tune and grow with us
The Cortex store
The Cortex team is constantly developing new functionalities that provide value to our customers, and fulfil our vision to become the leading universal compliance and AML tool for the world of digital finance.
Stay tuned for updates that you will easily find on the Cortex Store and can add to your suite, making it even more robust and powerful.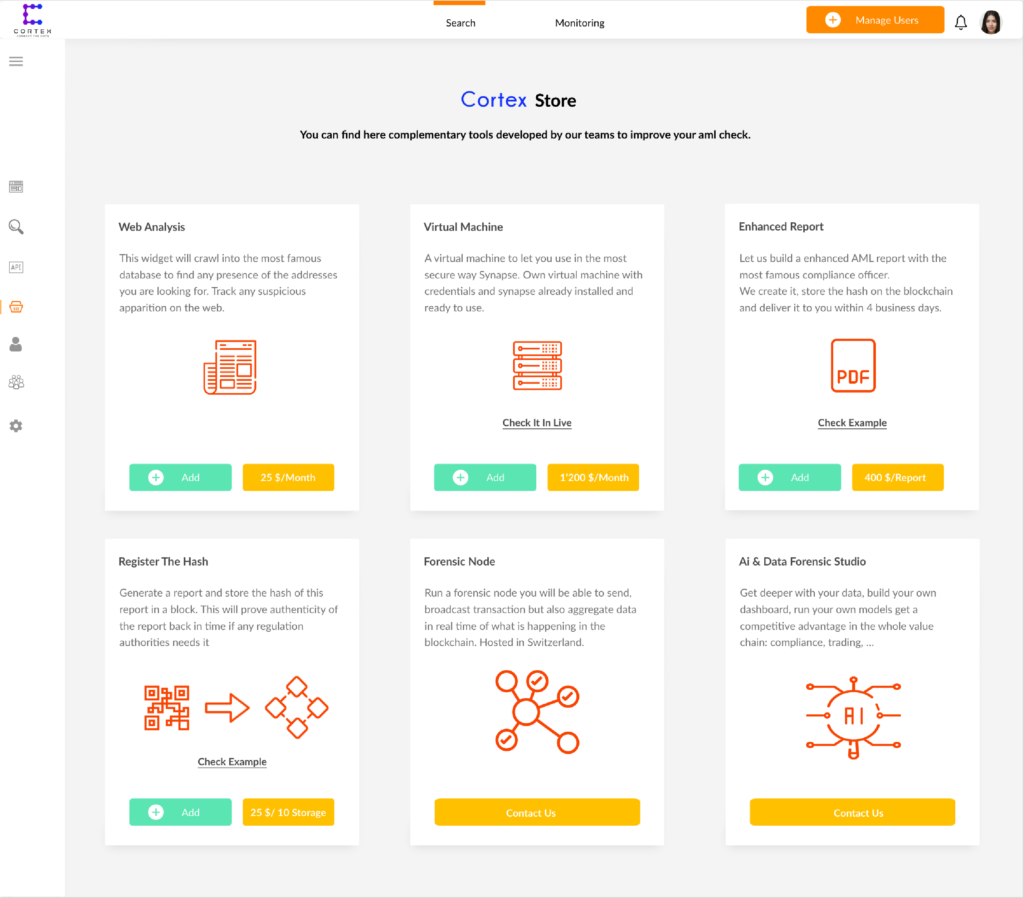 Join us
To accelerate safety, compliance and regulation we gather the best compliance officers around a big community to recreate a big brain interaction and get insights in this incredible new field that is blockchain.
Join us and get the latest informations that come from the most interested people.
–